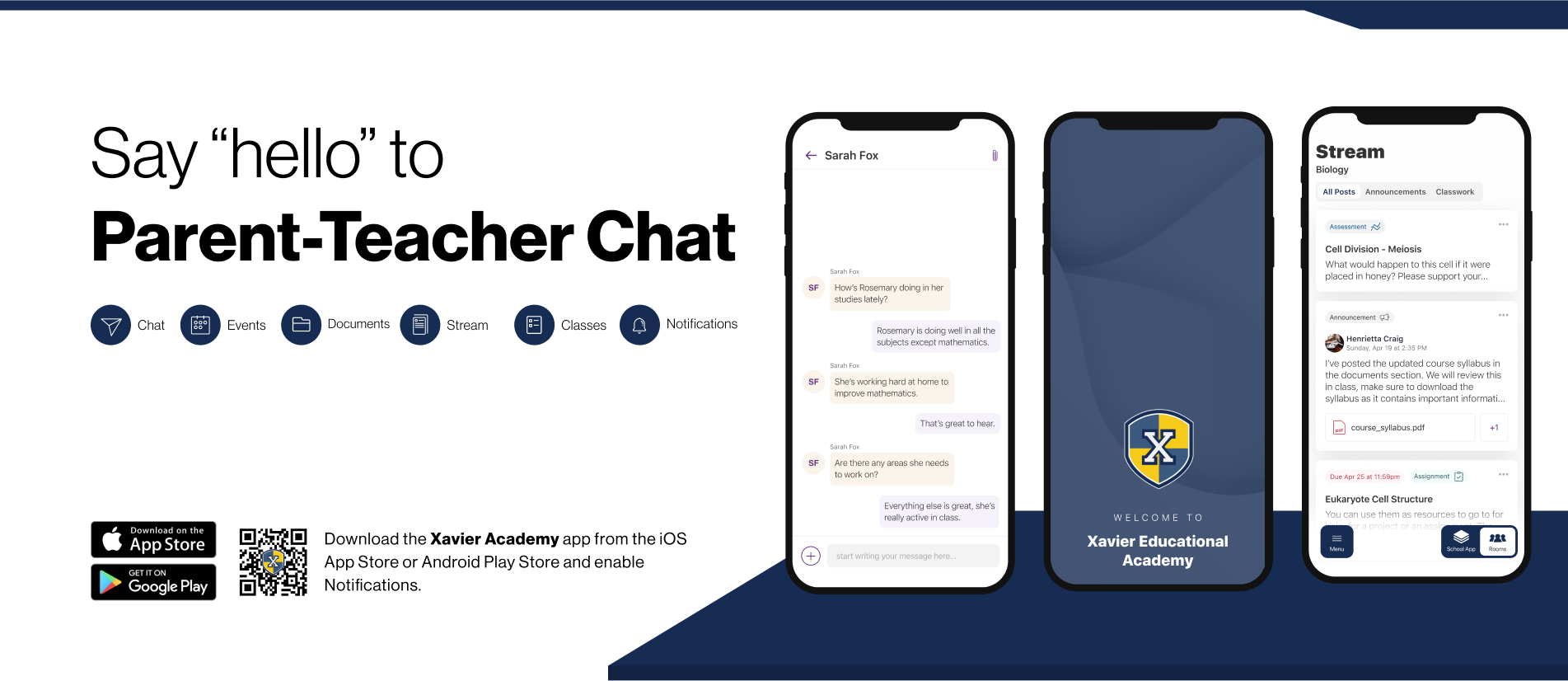 Our History
Xavier's commitment to providing quality education began in 2007 and has remained unrelenting, as it continues to strive to create an inclusive and welcoming environment for its students.
Relational Learning
At Xavier Academy, we embrace Relational Learning as our core educational philosophy. Our approach reimagines the traditional classroom dynamic, shifting the teacher's role from one of authority to that of a trusted guide.
Curriculum for All
Xavier offers a wide range of courses, including AP, dual credit, and a growing variety of electives, both in-person and online, to meet the needs of its diverse student population.